Providing healthy, natural food for your family is becoming more and more of a concern these days. At Outer Island we share that concern and are very proud to offer high quality meats and produce raised with care and pride. Our animals are raised in a stress-free environment on grass and in sunlight, without antibiotics, or growth hormones. Careful design went into building our chicken brooder in order to provide a healthy winter environment for our chickens so that we can offer year-round chicken to our guests and customers. We have been farming natural chicken since 1996 and have many loyal and greatly valued customers from Hornby Island to Vancouver and many places in between. Your farm vacation can start even before you arrive! Call us ahead of your arrival date to inquire about our meat, veggie and fruit available for purchase, and let us help eliminate the hassle of packing a lot of food for your stay. There is nothing better than farm fresh food, straight from the source! We work very hard to provide our family, guests, and community with the finest and most natural food available. Ask about our: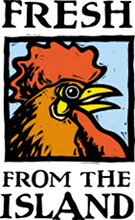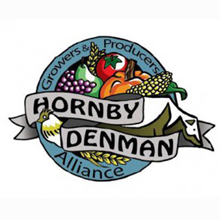 Grass and Non-GMO grain fed, free range chicken. No antibiotics. Available year round.
Grass fed lamb and mutton. Available seasonally.
Organically grown fruit and vegetables. Available seasonally.
Bring a cooler and take a taste of the farm home with you!